Welcome to AV Irrigation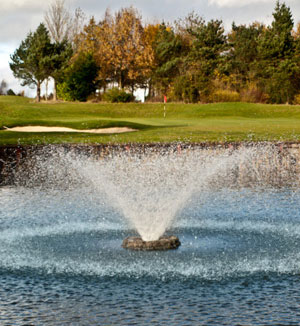 AV Irrigation Ltd is a specialist Irrigation service and contracting company covering the whole of the UK. We are experts in the installation and maintenance of fine turf and sports irrigation systems. With a customer base of over 250 sports clubs, golf courses, racecourses and private clients, we have the experience you need to ensure your irrigation requirements are efficiently and completely satisfied.
Our experienced and time served engineers, combined with well stocked vans and a comprehensive store of over 50,000 irrigation components allow us to fulfill all our customers' needs. All major manufacturers' products are held in stock, or rapidly available through our supplier network. From the servicing of sprinklers to the construction of complete pumping systems and pump control panels, we have the design and manufacturing capabilities you need. All design work is undertaken by an industry accredited engineer, with all electrical installation and testing to 17th Edition NICEIE qualified standard by our experienced electrician.
All design work is carried out using the latest CAD software, with the in-house ability to generate and plot plans upto A0 in size. All systems are designed to meet the minimum recommendations outlined by the B.T.L.I.A. All contract work includes the provision of as-laid plans and service manuals upon completion.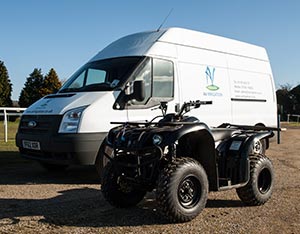 Based in Ripon, North Yorkshire we are ideally situated near major transport links to enable us to complete contracts across the UK. Each of our service vehicles carry a quad bike to enable us to access our customers' sites with ease, ensuring any work undertaken is carried out speedily, with minimal inconvenience and at the lowest possible cost. No matter where the breakdown is on the irrigation system, our engineers are able to transport themselves and their equipment, without delay or inconvenience to the end user.